"I had parked a bit too far from where he was expecting. We were running late for our tour too. but the first words Amichai Cohen told me were, "you parked where you were supposed to park. It's bashert!" It was such a pleasure to get a tour of the old city of #Tzfat with Amichai. He had a unique way of keeping kids and adults interested, engaged and (most importantly!) inspired! If you're considering taking a tour of this special city, I highly recommend you reach out to him. Thanks for a wonderful experience!!"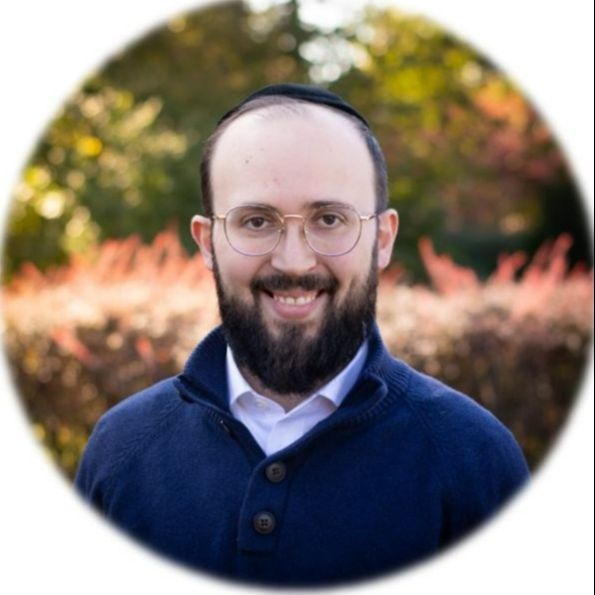 Shmuel Meyers ⚡
Job 🙋‍♂️ Executive Director at Montessori Torah Academy | Louisville, KentuckyTitle
"From the moment we met Rabbi Amichai Cohen we knew we would be inspired spiritually and physically by his tour. His love and knowledge of Tzfat and simchas hachaim, enhanced our experience of the breathtaking views and history. We would highly recommend booking Rabbi Amichai Cohen's tours."
Menachem & Chanie Berkowitz
Brooklyn, NY
"Amichai Cohen was an amazing tour guide. He met me at my hotel in Safed for what was supposed to be a 2 hour tour. Amichai walked me and talked with me for nearly four hours. I was mesmerized. Amichai told me all about modern Safed, historical Safed, what happened in Safed in the Israeli War of Independence, and all about the many holy people who have lived there through the generations. His stories were scintillating and wonderful Clearly one of the best tours I've ever been on in a long life of taking many tours. Amichai was warm, friendly, spiritual and surpisingly down to Earth. He is Israeli American so his English was perfect. I highly recommend Amichai to anyone looking to experience Safed and its history and its religious past from a local resident. Separately, after I toured with Amichai I got covid. (No, not from Amichai.) I called him to ask him if he was OK. Amichai called me daily during my quarantine and brought me a large package of quick covid tests and a chocolate bar. Truly a wonderful human being!!!"
Neil Grand
Chicago, Illinois